What the future is made of
Breakthrough technologies for additive materials.
We're a technology company focused on enabling mass production with additive manufacturing.
From powder, to process, to production, we are engineering materials-first solutions that improve every aspect of commercial and industrial 3D metal printing.
---
"…current methods for producing metal powders – traditional gas atomization processes – inherently produce unwanted characteristics in final manufactured parts." – Wohlers Associates
---
Knowing that materials are at the heart of the manufacturing process, we are reimagining Additive Manufacturing for mass production. We started by identifying the critical ways powder attributes drive productivity and consistency in laser-based processes, and completely redesigned how powder is made.
We successfully created our now well-recognized "perfect spheres", and an atomization system designed specifically to accept flexible feedstock to provide the precise chemistry controls required to make the AM alloys of the future.
Our perfectly uniform, perfectly spherical powder radically improves process reliability, speed of production and part performance in additive manufacturing, which opens new opportunities for high-volume, lightweight AM parts.
Next, we tackled creating an Aluminum powder that is sinterable without modifications or additives. This provides a performance advantage on Binder Jetting (BJ) printer platforms. With the binder jetting process lauded as the breakthrough needed to bring Additive Manufacturing to the next level, our inherently sinterable Aluminum powder will open the doors for mass production of lightweight parts.
With a holistic approach to innovation, connecting material design through to the end-use application, Equispheres' innovations are creating real impact in the world of metal AM.
We continue to expand our re-imagining of additive manufacturing with advanced applications engineering working alongside partners like TRUMPF, Lockheed Martin, Aconity3D and others.
Our Pillars Of Innovation
Our technology development strategy is based on growing industry acceptance that additive manufacturing is the future of mass production. But to reach mass adoption additive manufacturing needs to be faster, cheaper, stronger, safer, more reliable, more flexible and easier to implement. To achieve this the industry requires purpose-built materials, processes and equipment meant to optimize performance with scalability and profitability in mind.
With our growing patent portfolio, key strategic industry research partners, and an unstoppable drive for research and innovation and success, Equispheres is what the future is made of.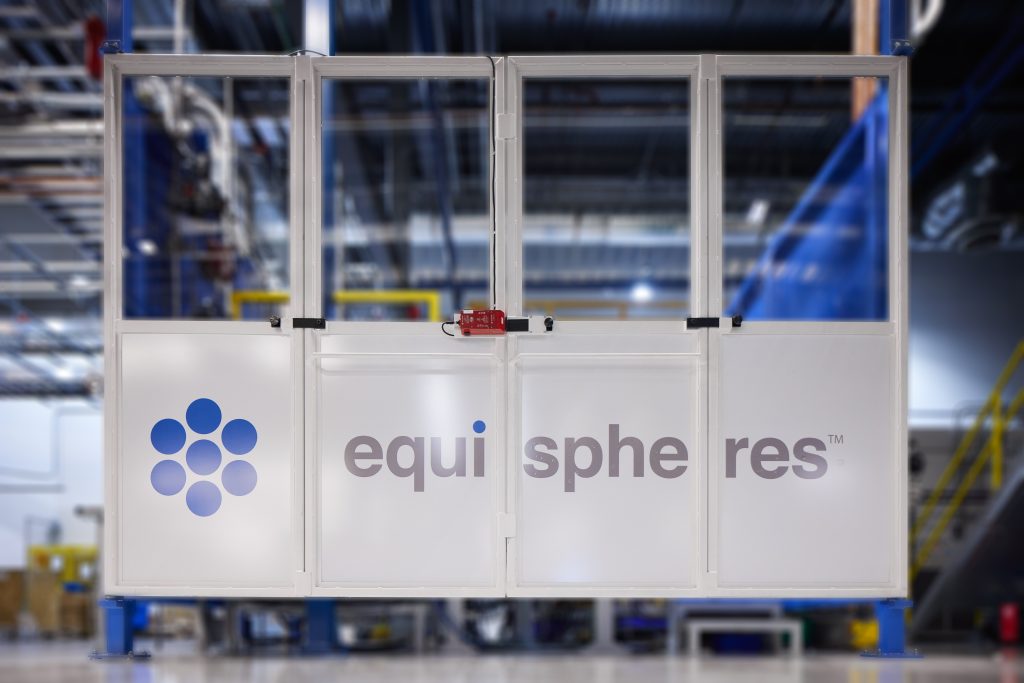 Talk To Our Additive Manufacturing Technology Experts