OTTAWA, ONTARIO:
Equispheres Inc. will receive a $3.5-million repayable contribution to accelerate production of its metal powder materials for additive manufacturing from the Government of Canada, delivery by the Federal Economic Development Agency for Southern Ontario (FedDev Ontatio), through the Business Scale-up and Productivity program. Equispheres is bringing online additional high-speed commercial reactors to manufacture its patent-pending aluminum powders.
"Equispheres metal powders have unique properties that enable faster production of stronger, lighter and more reliable 3D printed parts," said Kevin Nicholds, CEO. "This contribution will allow us to scale up our production process and take advantage of an exponentially growing opportunity in the 3D printing space."
The Honourable Helena Jaczek, Minister Responsible for FEDDEV and local Kanata-Carleton Member of Parliament Jenna Sudds, formally announced this investment as part of the Government of Canada's commitment to innovation and climate change.
Additive manufacturing (AM) is a game-changer for many sectors. For automotive and aerospace parts in particular, Equispheres' powder addresses the need for lighter weight parts while maintaining high precision, repeatability and mass production speeds.
"Equispheres aims to enable industrial 3D printing to compete with traditional manufacturing. Our metal powder technology dramatically reduces the cost of 3D part production such that it is economically viable in volume manufacturing applications such as automotive," said Nicholds.
Recent testing by equipment manufacturer Aconity3D demonstrated Equispheres' high-performance feedstock can print three times faster than traditional powders and achieve part cost reductions of 50%. Equispheres' materials can help Canadian and global manufacturers adopt additive manufacturing methods that are efficient, sustainable and cost-competitive.
Equispheres has added substantial automotive expertise to its management team. Thomas Bloor joined the company to lead global business development and Rob Wildeboer, executive chairman of Tier One automotive supplier Martinrea International, has taken a seat on the board of directors.
Calvin Osborne joined Equispheres in December 2021 as Chief Operating Officer to guide the company's scale-up and commercialization efforts. Three new reactors were brought online in 2022, adding production capacity to meet surging market demand and creating new jobs in the Ottawa region.
"We are grateful for the Government of Canada's strong leadership on climate action and programs that support this kind of cleantech innovation," said Nicholds. "This significant investment by FedDev Ontario will support the next steps in our growth: working with partners in the automotive, aerospace and defense sectors to qualify our materials for industrial applications."
The company's aluminum powders are produced by a unique atomization process that creates highly uniform spherical particles with characteristics well suited to the additive manufacturing process.
About Equispheres:
Equispheres is a materials science engineering firm specializing in high-performance metal powders for additive manufacturing in the automotive, aerospace, and defense industries. We focus on developing innovative, cleantech solutions to help solve advanced manufacturing challenges with our deep knowledge of metallurgy and metal technology. Located in Ottawa, Equispheres is a world leader in the development of high-performance metal powders.
About FedDev Ontario
For 13 years, the Government of Canada, through FedDev Ontario, has worked to advance and diversify the southern Ontario economy through funding opportunities and business services that support innovation, growth and job creation in Canada's most populous region. The Agency has delivered impressive results, which can be seen in southern Ontario businesses that are creating innovative technologies, improving productivity, growing revenues, creating jobs, and in the economic advancement of communities across the region. Learn more about the impacts the Agency is having in southern Ontario by exploring our pivotal projects, our Southern Ontario Spotlight, and FedDev Ontario's Twitter, Facebook, Instagram and LinkedIn.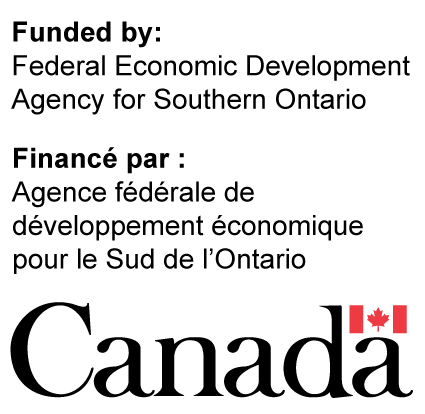 Additional Resources:
Link to Government of Canada news release.
For Equispheres images, please visit our press page.
Follow us:
Facebook: Equispheres
Twitter: @equispheres
LinkedIn: https://www.linkedin.com/company/equispheres/
Follow FedDev Ontario:
Twitter: @FedDevOntario (EN); @FedDev_Ontario (FR)
Instagram: @FedDevOntario (EN); @FedDev_Ontario (FR)
Linkedin: Federal Economic Development Agency for Southern Ontario
Facebook: @FedDevOntario