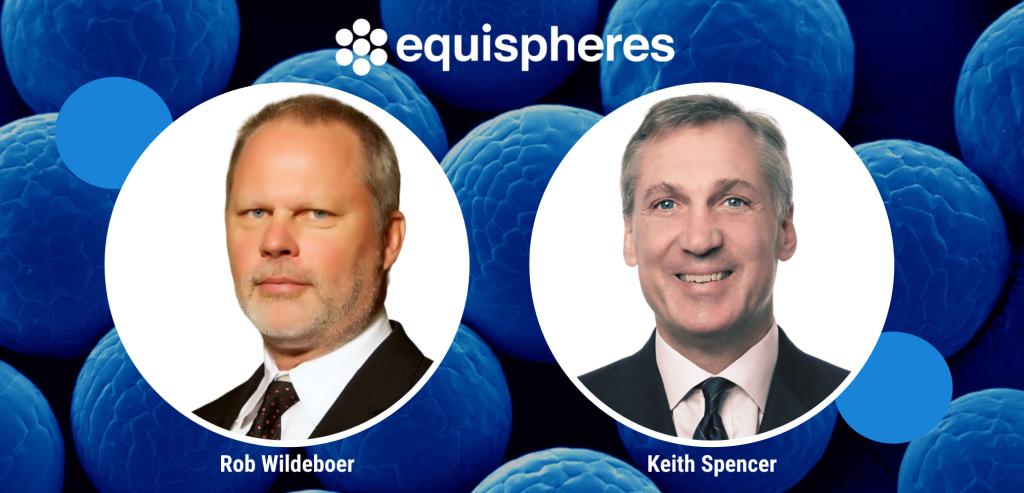 Rob Wildeboer, executive chairman of Martinrea International, and Keith Spencer, partner, Fasken Martineau DuMoulin LLP, have years of experience with the automotive sector and emerging technologies.
OTTAWA, ONTARIO: Two new members of the Board of Directors for Equispheres Inc. will contribute valuable financial and industry expertise as the company makes inroads into the automotive supply chain and marks another important milestone in the organization's scale-up.
"The addition of Rob Wildeboer as a director, with his extensive experience and reach in the automotive parts sector, underscores our commitment to the automotive industry, and expertise in using our advanced aluminum powders to make metal additive manufacturing competitive with traditional manufacturing processes," says Kevin Nicholds, CEO of Equispheres.
"Wildeboer and Spencer will provide guidance as Equispheres gains traction in the automotive, aerospace and defense sectors and we are grateful for their support and interest in accelerating the momentum and commitment to the path ahead."
Wildeboer is executive chairman of Martinrea International Inc., a Tier One supplier to the global automotive industry, and is Co-Chair of the Canadian Automotive Partnership Council (CAPC).
"I'm excited to join Equispheres at this point in their growth. I see great merit in their high-performance aluminum powders which opens the door for additive manufacturing in the cost-competitive world of automotive parts," Wildeboer states. "The combination of a unique powder and the engineering support to make that product perform to its optimum level will push past the previous boundaries of metal AM."
Also joining the board is Keith Spencer, a long-time supporter of entrepreneurs. Spencer is a partner at Fasken Martineau DuMoulin LLP where he co-leads the firm's Start-up and Emerging Company Services group. He advises private technology businesses and serves on the boards of multiple tech companies.
"I have 30 years of experience working with start-ups and emerging technologies, and I still get excited by the disruptive potential of a great product," says Spencer. "I am pleased to join Equispheres on this journey to fundamentally change the economics of metal additive manufacturing."
Equispheres' proprietary, patent-pending, spherical aluminum powder can print three to five times faster than traditional powders and achieve cost reductions of 50%, enabling metal 3D printing to compete economically with traditional manufacturing processes. Equispheres has developed a strong track record of success in attracting investor, government support and top talent acquisition.  These appointments are consistent with this trajectory and will assist the organization in accelerating its commercialization and development path.
To learn more about Equispheres' technology, visit Equispheres.com.
About Equispheres:
Equispheres is a materials science technology company specializing in high-performance metal powders for additive manufacturing in the automotive, aerospace, and defense industries. We focus on developing innovative, clean-tech solutions to help solve advanced manufacturing challenges with our deep knowledge of metallurgy and its application to additive manufacturing.
TWEET THIS:
Rob Wildeboer @MartinreaInt and Keith Spencer @FaskenLaw have joined the Board of Directors for Equispheres, bringing financial and manufacturing expertise as the company gains momentum in the auto sector. #MetalAM #AutomotiveEngineering http://www.equispheres.com/wildeboer_spencer_bring_industry_knowledge_to_equispheres_board_of_directors
Follow us:
Facebook: Equispheres
Twitter: @equispheres
LinkedIn: https://www.linkedin.com/company/equispheres/